Colorado avid outdoorsman hit a huge prize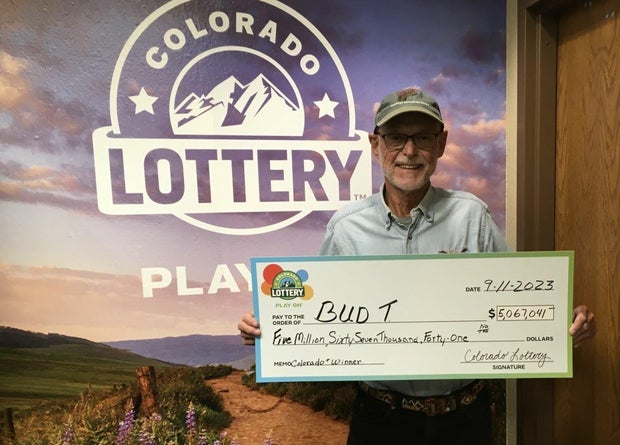 In Centennial State "Colorado" Waldemar Bud Tasch was on a trip not with his dog. This trip was not just a backpacking trip but also living his life to the fullest. Bud is avid of the outdoors & he spends some time in Colorado and some in Arizona. He has a great love for biking, hiking, climbing, and playing tennis
When he is on a Colorado trip he plays the lottery every month by using the same lucky numbers. In those days he was in Colorado and received the news that his winning number had been called by the Colorado Lotto+.
As soon as he returned home, he confirmed that he had won a whopping $5,067,041 jackpot. Then he became pleasantly surprised by his win.
Bud chose the Cash option instead of monthly checks, he took the cash option and he took home $2,533,520. After his winning first job which he did was not normal from any angle. Because to buys himself a watermelon and for his wife some flowers.
In addition to the small purchases he wants to buy classic cars but he has a few already so now he will get another.
MORE:  A Colorado man won $3.8 million in Lotto+ game