MUSL Powerball and Mega Millions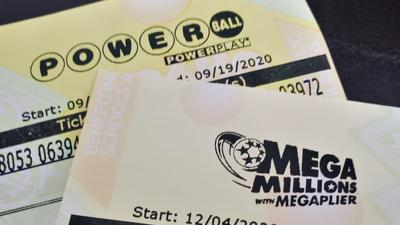 During in summer of 2023, Multi State's two lottery jackpots (MUSL Powerball and Mega Millions) set new records which reached their peak at the same time. The first jackpot prize was of the MUSL Powerball lottery which was $1.08 billion. This billion Jackpot had been won in California State, and it was the second time in the California Lottery that Billionaire Jackpot was hit in California.
This Powerball winning ticket was bought from Las Palmitas Mini Market in downtown Los Angeles. This ticket matched all six winning numbers on the July 19 drawing. Wednesday Night Draws numbers were;  7, 10, 11, 13, and 24, and red Powerball 24.
The $1.08 Billion Powerball Jackpot was hit on July 19 in a Wednesday night Drawing. It was Thursday morning which means the next day a lady appeared in her black BMW at the store and said herself a winner of Billionaire. At the store, she hugged all the staff jolly and vanished.
Since then there has been full silence from the California Lottery because the real winner has yet to be confirmed.
Another billion-dollar Jackpot of $1.602 is for the Mega Millions. This Jackpot of Mega Millions was hit by a Florida State player on August 8. Mega Millions Grand Prize winning ticket was sold at a Publix on Atlantic Boulevard in Neptune Beach. Lucky someone's ticket matched all six numbers and winning numbers were; 13, 19, 20, 32, and 33, and Mega Ball 14.
Unlike California State, Florida State does not announce the winner of the Billion Dollar jackpot winner. Whenever jackpots stay unclaimed the funds are reallocated to the participating states based on their contributions.